Civil engineering & Special works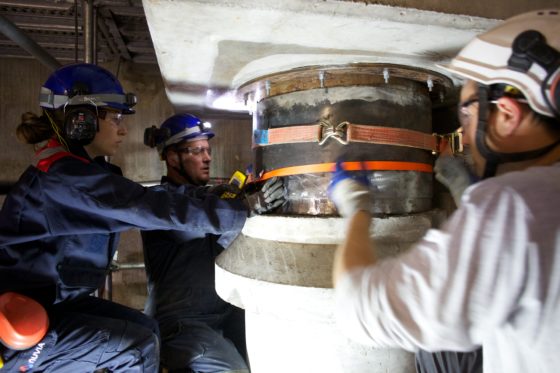 We design and build your facilities, from concept to commissioning
NUVIA is a specialised partner, who can design and build any supporting facility necessary to industrial and sensitive sites, among which nuclear facilities.
Civil works are in our DNA, and our services include the design, sizing, studies, construction, qualification, commissioning of all kinds of complex structures, as well as specific works such as pres-stressing, accessibility works, special coatings, …
We take charge of structure modifications, repairs and structural reinforcement. And we offer specific protection civil engineering, such as anti-seismic bearings, fire and flood protections. We also specialise in waste treatment, storage, laundry or effluent treatment facilities.
We also specialise in support function facilities, such as waste treatment buildings and networks, effluent treatment facilities, as well as storage or laundry-treating facilities.