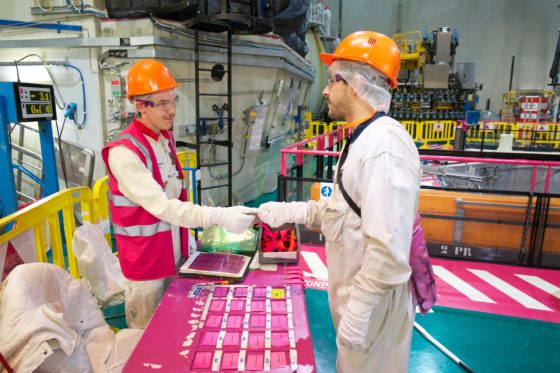 We specialise in facility operations and management
NUVIA specialises in site operating and managing of support facilities, as a historic player in nuclear and sensitive site construction and management. We consider facility operations as a whole.
Our teams are global partners, at the service of contractors: we put in place an optimised organisation to meet your project needs. This leads us to be particularly efficient on-site and proactive as far as innovation is concerned.
As well as providing operations and industrial contractor services on all kinds of facilities, we also supply an array of support services:
Activity coordination, scheduling, flow analysis, consultancy…
Operations, maintenance, scaffolding and access expertise, logistics and handling.
Decontamination processes, containment, cleanliness, radiation protection, safety and security processes, biological protection.
Design, construction and operation of turnkey waste management facilities.
Cutting, encapsulation, packing, storage, remote operations, etc.